About Us
Experience
TTJ Consultants is a leading provider of home health care, medical staffing and wellness services.
We are not a staffing agency. We only contract Independent Contractors who are interested in on call status, temporary work or permanent placement.
We Guarantee Quality Service
What makes us different from our competitors?
We work very hard to ensure that your needs are fulfilled and our staff works together as a TEAM. We review each employee's qualifications and skills set then we create a tailored match to your facility. There is always a staff member on call 24 hours a day 7 days a week.
We provide an extensive qualification process. We perform on all our medical professionals the following: background & education screening, drug/alcohol testing, licensures and credentials & criminal background checks.
We will provide you with candidates educational background, work experience, skill sets and all licensing and certifications for direct placement and temporary assignments whether it is short term or long term.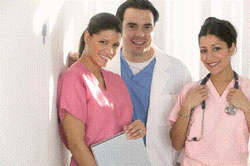 Our Contact Information
Links to Other Sites